Flyvestation Værløse
The F16 Bath House
︎
The former military airbase of Flyvestation Værløse has been opened up to the public and the majority of the buildings have yet to find a second life after they got abandoned by the military and are today empty and unused. I challenge the proposed planning of the area by creating a new master plan for the northeastern area and detailing one of the architectural interventions of a former F16 Hangar.

The master plan defines the area as a gathering point for the new suburban areas being developed in both the northern and southern part of the airbase. Using the existing structures for amenities and common activities in order to bring people together and let them meet one another in a relaxed environment.

The detail consists of a transformation of one of the existing F16 Hangar's in the master plan into a Bath House. The function is one of the most common facilities in the master plan and the contrast of the hangars former function as a housing for war machines with the new program of housing the naked body, was one of the points of my initial interests.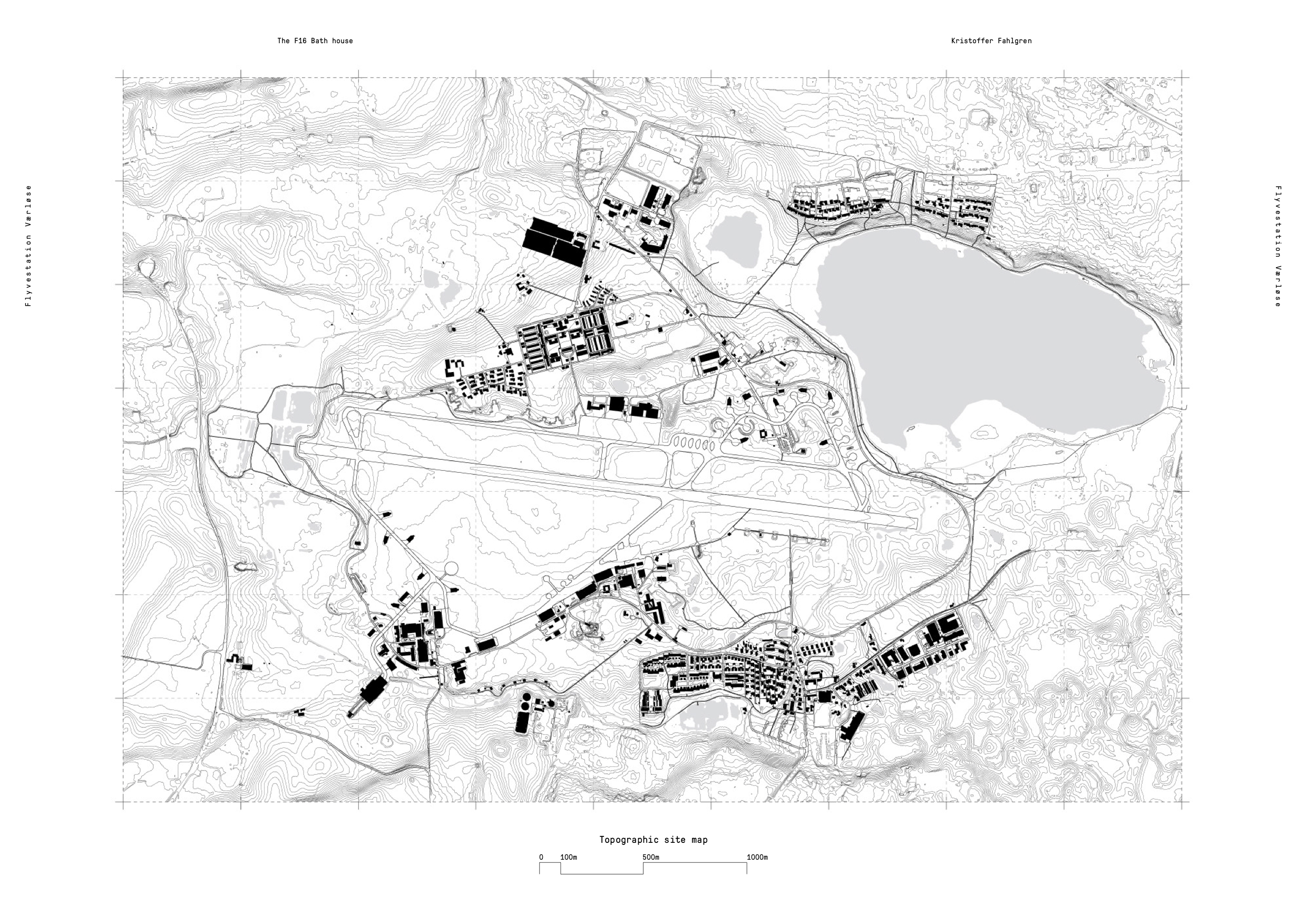 Nordlejren
Sydlejren
The Plain