Kanagawa University
Visitor Center
︎

Made in colaboration with Jesper Skovby

The given assignment is to bring new life to an old residence near Hakuraku station in Kanagawa, Yokohama. The architecture department of Kanagawa University wants the University to buy the property in order to preserve the residence while giving it a new function. There are two requirements for the project:
The establishment of a visitor center for Kanagawa University, this will create a strong presence of the university at Hakuraku station and a guesthouse for visiting professors or other external guests, who is connected to Kanagawa University.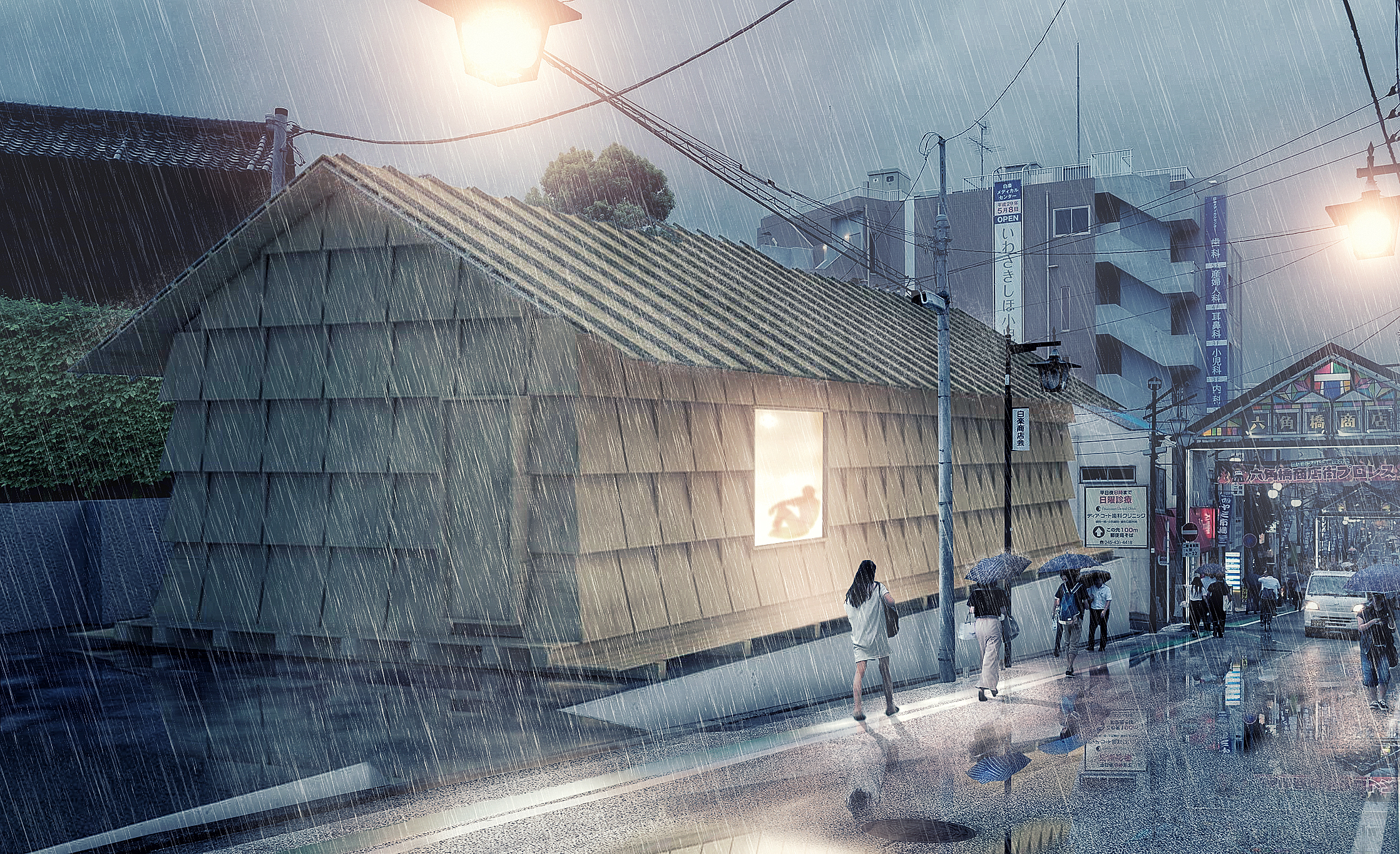 We have chosen to break the assignment into three parts, where each part has its own scale, the parts and scales are as follows:

Addition >< The scale of the city

Making the project part of city is important for us, the house is made to be private, and the sloped terrain doesnít help with making the site public either. The only part of the property that is accessible to the public is a paid to use parking lot, this area of the property is ideal to open up to a public - or semi public function, since it is level with the nearby street. Our ambition with this area is to make an addition to the property, with a new function that can add value to both Kanagawa University and the property.

Transformation >< The human scale

Adapting the house to a newer time and a new program is needed, this weíll do in a form of a transformation. Without removing value from the existing building or property, we would like to bridge the gap between private and public while also addressing the gap between new and old. The transformation is not going to affect the whole property or building, it is meant to bring new life into an old shell, while remembering and respecting the former form and function.

Restoration >< The detail

The owner of the house was proposed by the railroad company to sell his house for an advantageous price for the owner, but the owner knew they would tear down the house, hence he ended up keeping the house. He saw a value in the house, whether or not these values were architectural or personal, we canít judge, but we certainly see both an architectural value but also a cultural value in the house. This has led us to the third part of our project, restoration. We want to restore parts of the house to its original state, without sacrificing its use in a modern setting.