Transformation of the
Absalon Church
︎
The social foodhouse
Absalon Church has been transformed and reprogrammed with the focus on food and will serve as a focal point on Sønder Boulevard. The meeting already takes place in the public space, where the landscape has flown out of the building and leads the viewer into the building, after which you begin to embark on his ascension through the church. A landscape with terraced transitions connects the church with Sønder Boulevard and blurs the perception of space and furniture. A staircase connects the programs across the different levels and stands as a dominant body in the previously closed church room. The dark church ceiling has been opened and the wooden structure is exposed and restored.

Down from the church tower, there is a staircase down the tall room, which otherwise consists of its uninsulated shell, raw wooden structures, and its amazing views. This room has been taken over by a new separate structure that allows for a daily use of the space.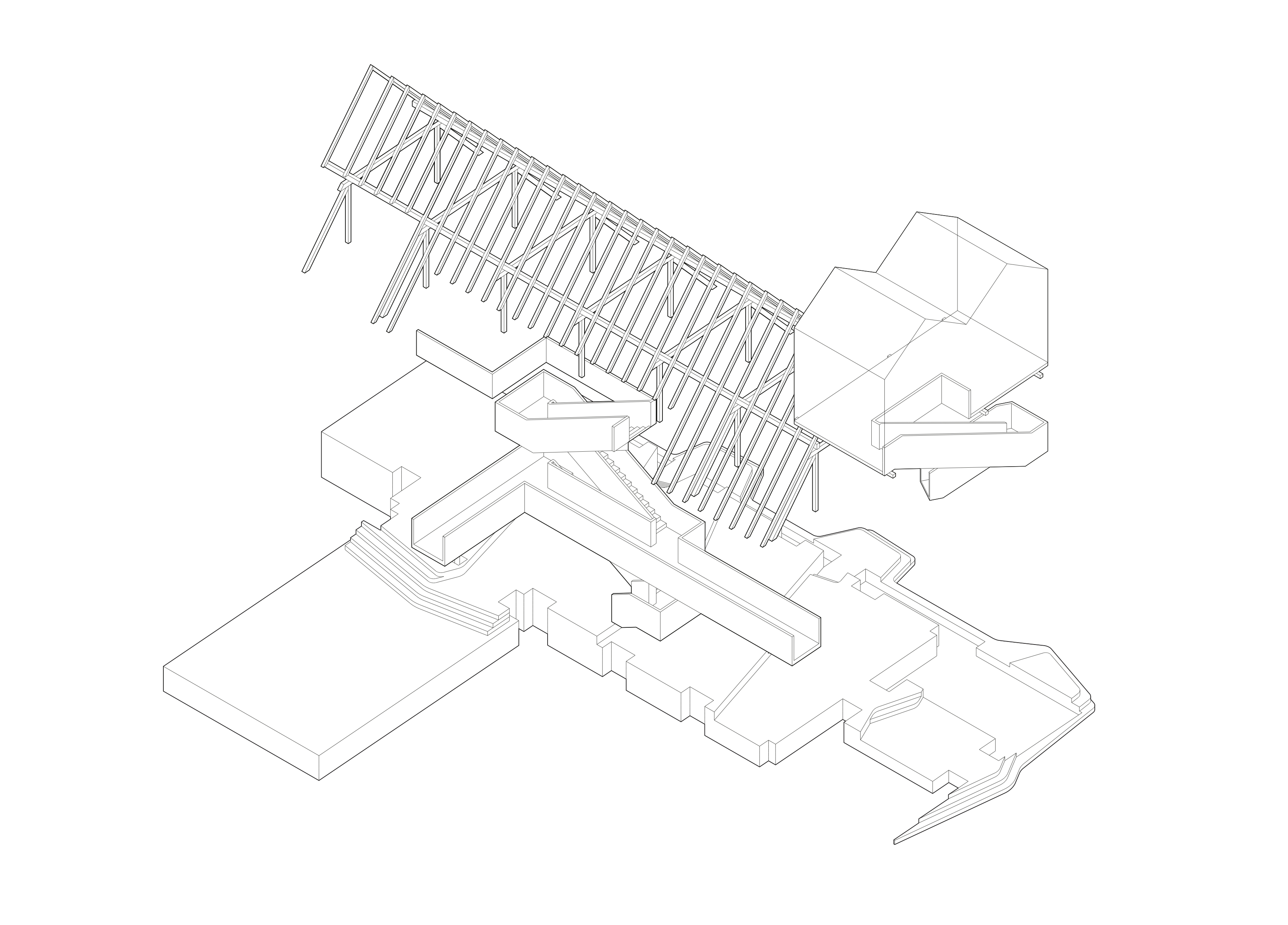 FOODJAM is the result of a collaboration between the Food Culture and Roskilde Festival. It is an active public kitchen where curious and hungry festival guests can come to the kitchen with local and organic ingredients and together with a culinary advisor compile and prepare a fresh, varied and tasty meal. FOODJAM opens the doors for the fourth year in a row at Roskilde festival 2015, as the past three years have been a great success, so it seems obvious to me to open the project so that it is available year round. FOODJAM has thus obtained permanent residence in the Absalon Church as well as updated their graphic identity so that the project both fits its now more regular program but also fits the architectural concept that has been made in the church.