Overview ↴
A curated collection of my projects created between 2012 — 2018 during my education as an Architect at the Royal Danish Academy of Fine Arts.
Followed by professional work from 2018 - 20##





︎
Vester Voldgade,
Private Residence
︎
Role:

Architect and on site consulting
Project while working for:

Photographs by:
WICHMANN + BENDTSEN
Via:
Ark Journal
Full refurbishment of a private residence
Vester Voldgade, Copenhagen K
160 m2
Completion - January 2020

Link to full project

Publications ↴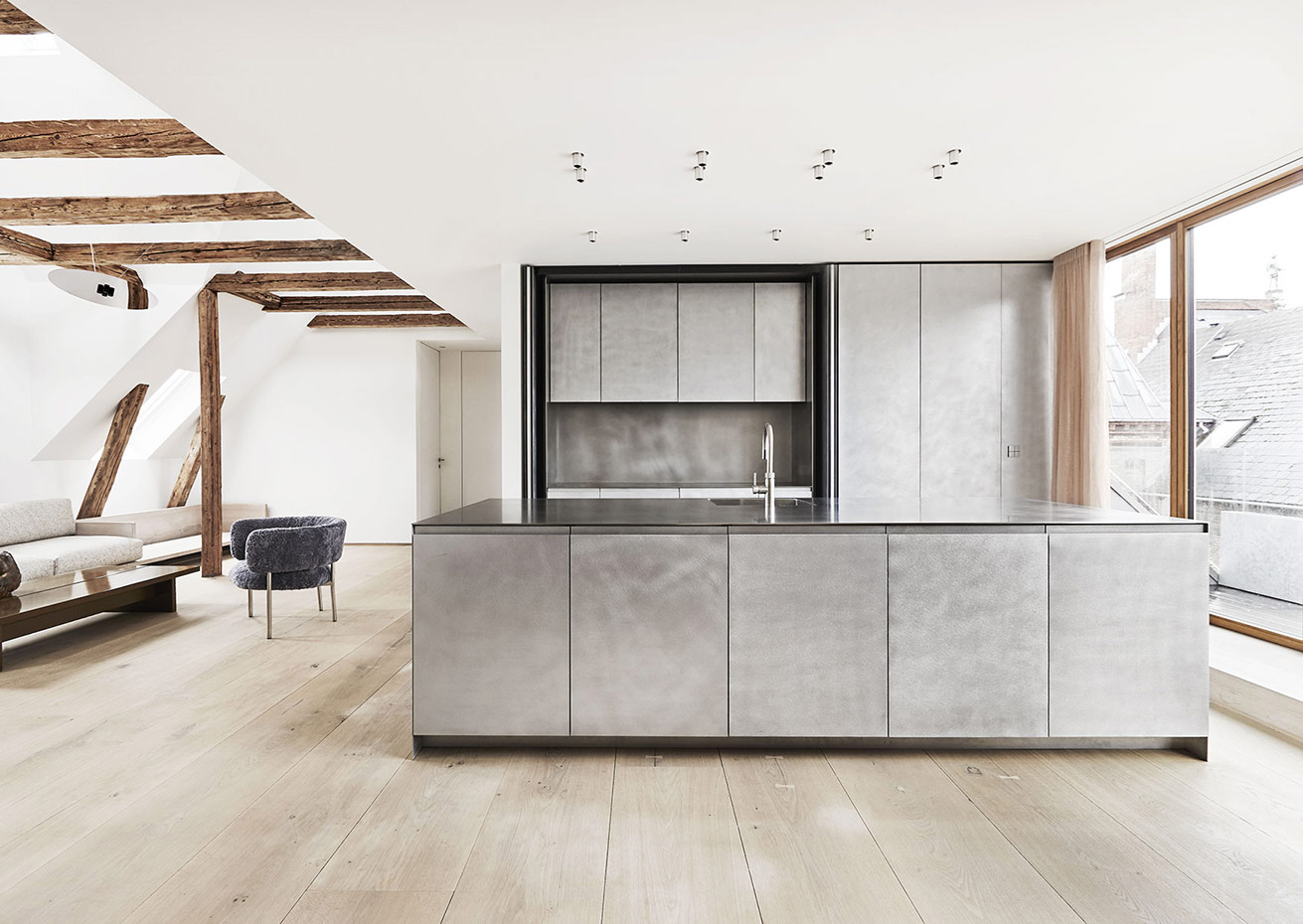 Gasoline Grill,
Værnedamsvej
︎
Role:

Project planning, Lead architect, on site consulting
Project while working for:

Photographs by:
Hampus Berndtson
Flyvestation Værløse
The F16 Bath House
︎
The former military airbase of Flyvestation Værløse has been opened up to the public and the majority of the buildings have yet to find a second life after they got abandoned by the military and are today empty and unused. I challenge the proposed planning of the area by creating a new master plan for the northeastern area and detailing one of the architectural interventions of a former F16 Hangar.


The master plan defines the area as a gathering point for the new suburban areas being developed in both the northern and southern part of the airbase. Using the existing structures for amenities and common activities in order to bring people together and let them meet one another in a relaxed environment.

The detail consists of a transformation of one of the existing F16 Hangar's in the master plan into a Bath House. The function is one of the most common facilities in the master plan and the contrast of the hangars former function as a housing for war machines with the new program of housing the naked body, was one of the points of my initial interests.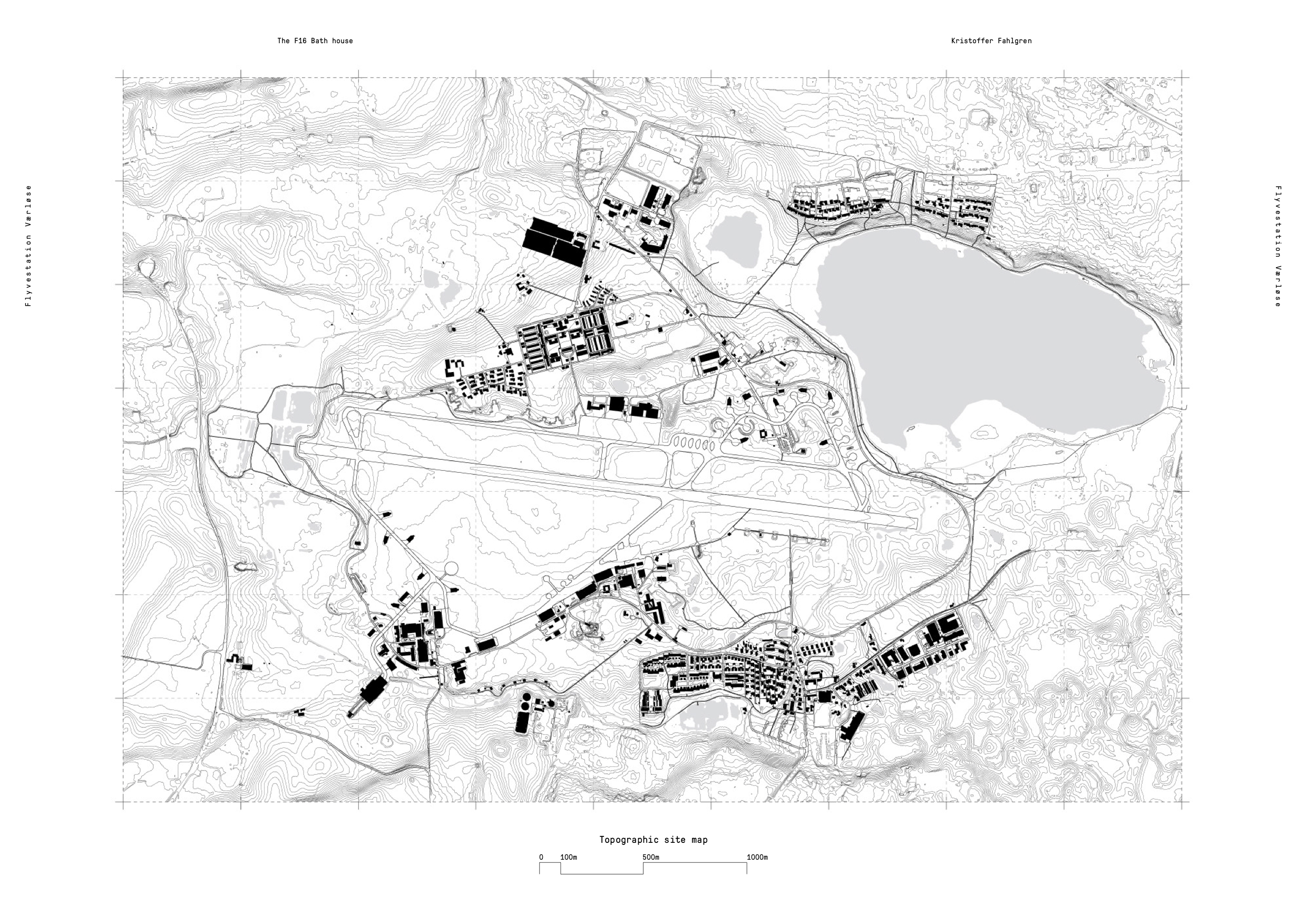 Nordlejren
Sydlejren
The Plain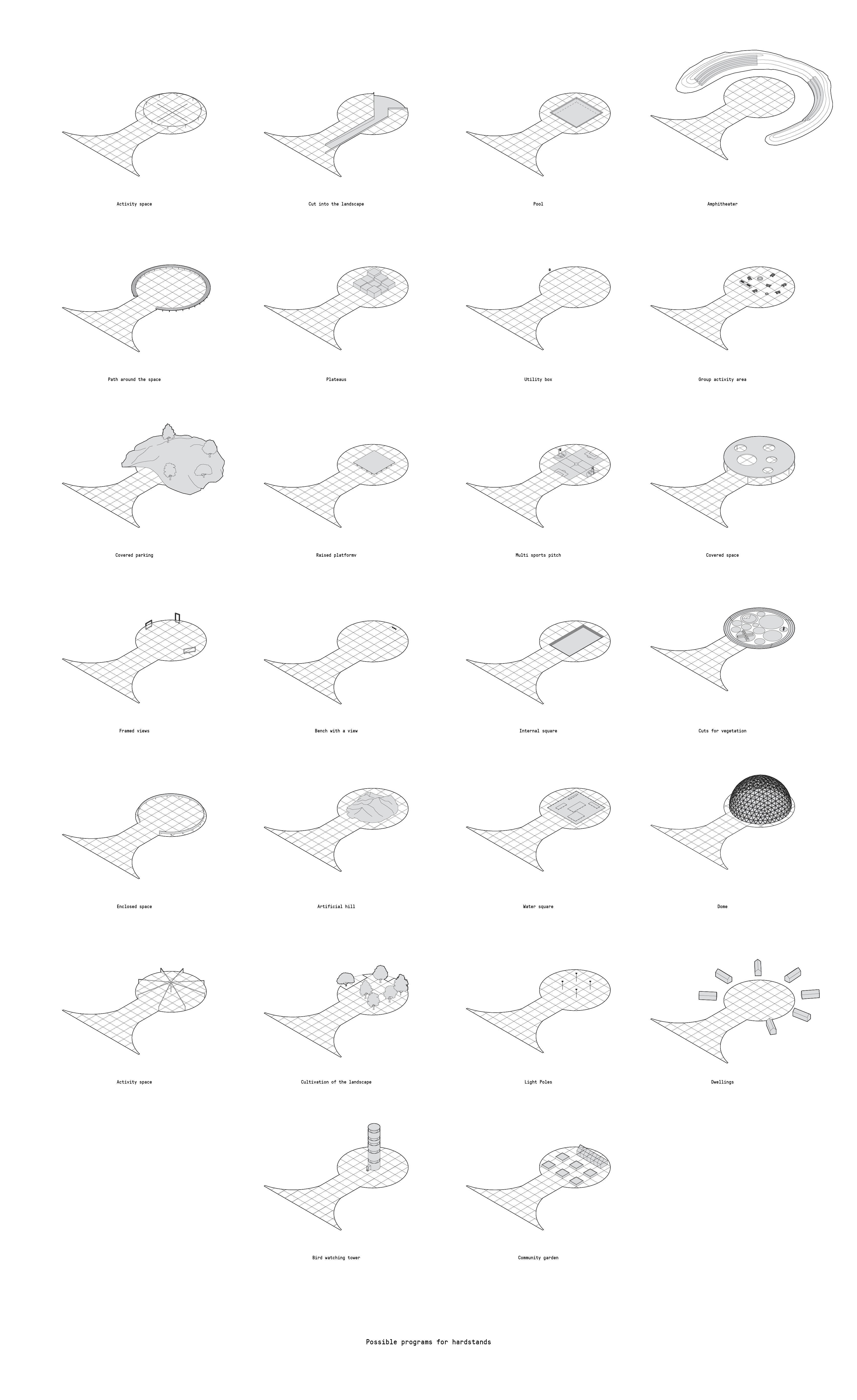 Flyvestation Værløse
Dealing with Contamination
︎


A smaller study of how to work with a contaminated piece of land. The project consists of a containment and a decontamination strategy that involves the user in the process of the decontamination. This is done by making the process into an architectural element that shows the areas in need of protection and the area that is being decontaminated. A walkway on the perimeter of the contaminated area changes orientation from outside the circle to the inside and back again outside, as you walk along the path. Three resting platforms marks the middle of the orientation and exhibits the nature. In order to decontaminate the soil, willow trees have been planted, so over time, they can be harvested and slowly remove the contamination in the ground.